Happy Trafalgar Day!


England expects that every man will do his duty.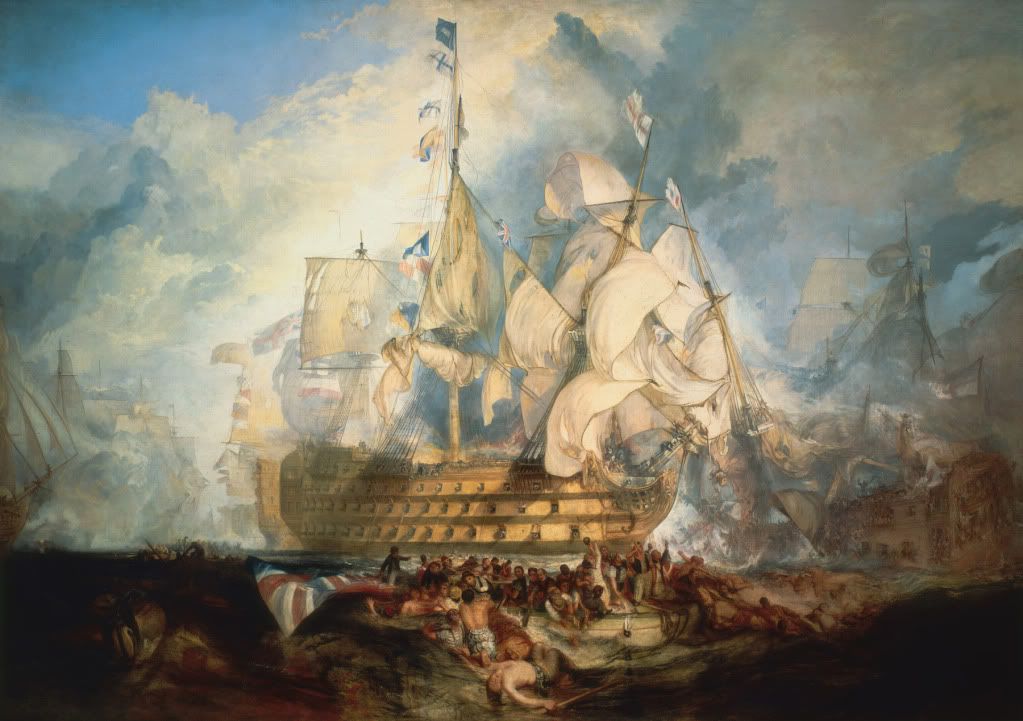 Just some pretty paintings today as I am still sick and haven't any exciting research to present you.
This is a really good adaptation, by the way. My flatmate and I decided to watch it for fun as the DVD cover looked really cheesy, but it turned out to be the best ones we've seen yet. It lacks Janet McTeer obviously - but it has got Crispin Bonham-Carter! That is not an altogether bad replacement, methinks.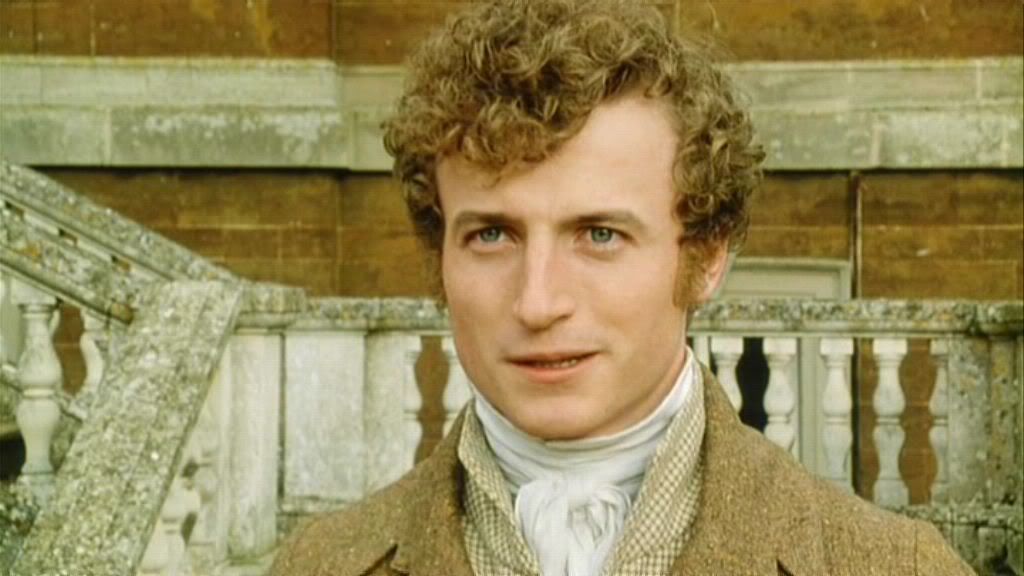 Whoo, Crispin ♥ So adorable.
"Oh, Crispin! I love him. And what a name! It's like being called Mr. Crunchy or something." - Mara (flatmate)
Alright, I'll just go munch some strepsils now.
Since I have been a good girl and done all the reading for my seminars next week despite the fact that I have been and still am really sick, I think I have earned the right to just sit her and look at this clip of Matthew Macfadyen and a puppy.
Current Mood:

sick
(
Inspiration: real life, Desperate Romantics & Bright Star
Collapse
)
Edit: Had I been allowed to paint my room (and had I been staying there after University), I'd paint it 18th century style, like this
amazing Swedish blogger
.
Long time and no see! I am not back from my sudden and unaccounted for break from livejournal but I just have an important question to ask, regarding bedroom interiors. We eventually found a flat in London, very close to Brick Lane and Spitalfields with all its Georgian Houses and Victorian prostitute-charm. New flat means new bedroom, which means that I have to decorate once again and this time I am also responsible for getting some decent furniture. The landlord left some furniture in my bedroom but the bookshelf is crappy and falls over (and it's bright red), the chest of drawers is disgusting (it was once white I believe but now it's yellow), and the desk is small and ugly. I am therefore resolved to get a proper bookshelf, a proper desk and a proper place to store my clothing. Now, the question is: dark brown or white furniture? My room is not particularly small but completely square so my bed takes up most of the space, I do have room for a bookshelf and a small desk, though. But I'm afraid that dark furniture will make it look smaller and be too dominant. The room is also rather dark so I'm also afraid dark furniture will make it even darker. The problem is that I have quite a thing for dark furniture and often feel that white interior easily become too modern, sterile and minimalistic. So again the question is: dark and Victorian as a Dickens adaptation or white with lace as a Merchant/Ivory production? (Yes, I always think in terms of costume dramas.) Should I emphasize the darkness and smallness of the room by going for a 1850s style or try to make it lighter and larger by going for something more like 1905? Here's a bit of inspiration (the first and the last picture is of actual Victorian bedrooms):
Current Mood:

stressed

( Handsomepants Part One: A-BCollapse )
Also: I GOT MY FIRST CHOICE ENGLISH MODULES FOR THE NEXT SEMESTER!!! They're apparently provisional but I am excited all the same! My two first choices, worth 30 credits each (only need 60 for English as I also take 60 in History to fill my 120 second year credits) were "Imagination and Knowledge: English Romantic Literature 1770 - 1825" and "Women Writing in the Romantic Period". This means that my second year is going to be a blissful one full of Keats & Austen. I...I feel dizzy.
I really need to clean up my mac; delete old files and put everything into descreptive folders as my documents folder and desktop is a complete mess after half a year with little or no archiving. Firstly I went through my "Handsomepants" folder, cleaned it out and renamed most of the files, so in the near future I am going to post most of them as that's what I've been saving them for anyway. That and random, obsessive, superficial fangirling. Originally the folder had a lot more files in it but then my harddrive crashed around Christmas last year (and I had to write two big essays on a crappy school computer in the library among other things - the only good thing that came of it was that I spent most of my time reading and listening to Classic FM which aired a lot of charming Dickensianish Christmas music) and I lost everything; luckily I had a backup of my Vintage Photo folder! I should probably post something from it sometime.
This one week of family holiday actually went very well: first a trip to a cabin in the country and then three days in Bergen which was a lively and important 19th century city but is today quiet and provincial (albeit with a lot of pretty pastel coloured early to mid 19th century houses.)
I'll update properly with pictures later - for now you'll have to make do with this gorgeous picture from 1910 of two small girls with lollipops posted at
vintage_photo
.
(
Meme
Collapse
)
Oh, aren't I a nice person; scribbling down a rant and then buggering off on holiday. Well, I'm back in Oslo and in a better mood now although I'm slightly gloomy. But then again, I'm always slightly gloomy. Thanks for all the nice comments and party invitations - I've added them to my calendar ;)
The 10 pictures meme
• Post ten of any pictures currently on your hard drive that you think are self-expressive.
• NO CAPTIONS! It must be like we're speaking with images and we have to interpret your visual language just like we have to interpret your words.
• They must ALREADY be on your hard drive - no googling or flickr! They have to have been saved to your folders sometime in the past. They must be something you've saved there because it resonated with you for some reason.
• You do NOT have to answer any questions about any of your pictures if you don't want to. You can make them as mysterious as you like. Or you can explain them away as much as you like.
(
Ten pictures
Collapse
)
Another meme because I am annoyed and grumpy today.
Time for this year's reminiscing!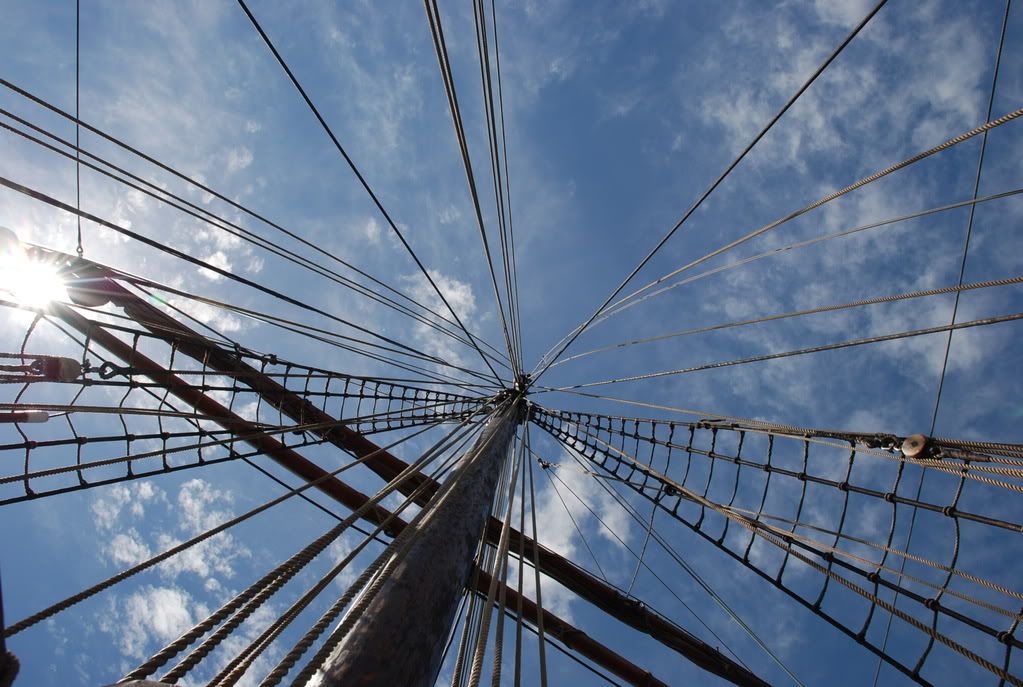 (
Ye gentlemen of England that live at home at ease, ah! little do you think upon the dangers of the seas
Collapse
)
day 05 ★ a song that reminds you of someone
Boney M's "Rasputin" set to
Rose of Versailles
- it reminds me of
plautilla_1493
as we had a massive and very silly obsession with Fersen around the release time of Coppola's Marie Antoinette-film. Very, very good times.
(
Rest of meme
Collapse
)
As it is summertime I automatically begin reminiscing of the summer I went sailing with my closest friends, wishing we could do it all over again. Alas we are now living in different countries so who knows when we will meet again! (Actually, we'll meet in August when we'll all be in Norway at the same time but hush, I like to be dramatic.)
(Norwegian re-enactment, 1810-2010 jubilee because of
Bernadotte
.)
Real update coming tomorrow; now I'm going to fall asleep watching Sharpe as I've spent the whole day celebrating my grandmother's birthday (white wine and cake for breakfast!) and reading a Madame de Staël biography I should have read years ago. This was just a small post because being press ganged through e-mails and facebook is so 21st century and too amusing not to share instantly.
I just received an e-mail invitation to help commandeer a ship during the Napoleonic Wars this summer.
day 01 ★ your favorite song
The "Madamina, il catalogo è questo" aria from Mozart's
Don Giovanni
. It's my favourite opera and this film version is brilliant, even though it 'overall reveals its age' as someone commented on youtube.
(
Translated lyrics and rest of meme
Collapse
)
Judging from the fact that I didn't manage to keep up with the previous 30 days meme I embarked on, I should probably not commit to this, but here we go:
Death at a Funeral
. I am dreading it and will not even watch the film as it'll probably make me cringe until I die. Therefore I re-watched the original with my sisters - and screencapped a little bit. It's a super silly little film but several of my favourite actors are in it, such as Keeley Hawes, Matthew Macfadyen and Rupert Graves. The plot revolves around Macfadyen's character who is hosting his father's funeral but then hallucinogens are mistaken for valium, old grumpy uncle Alfie acts up and a blackmailing dwarf appears on scene. Oh dear. My favourite part of this film is however how ridiculously adorable Hawes and Macfadyen suits playing (and being) married.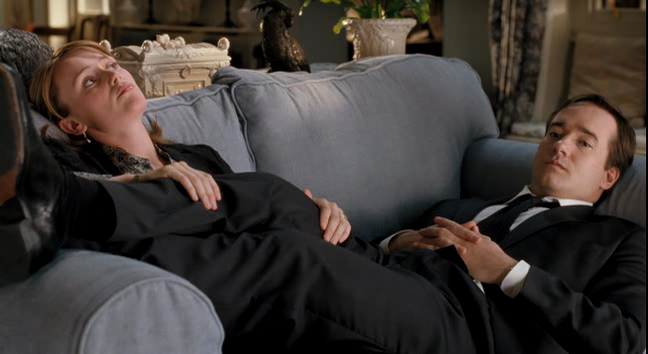 (
What are you doing in my dad's coffin?
Collapse
)
Apparently there has newly been made an American version of the British comedy